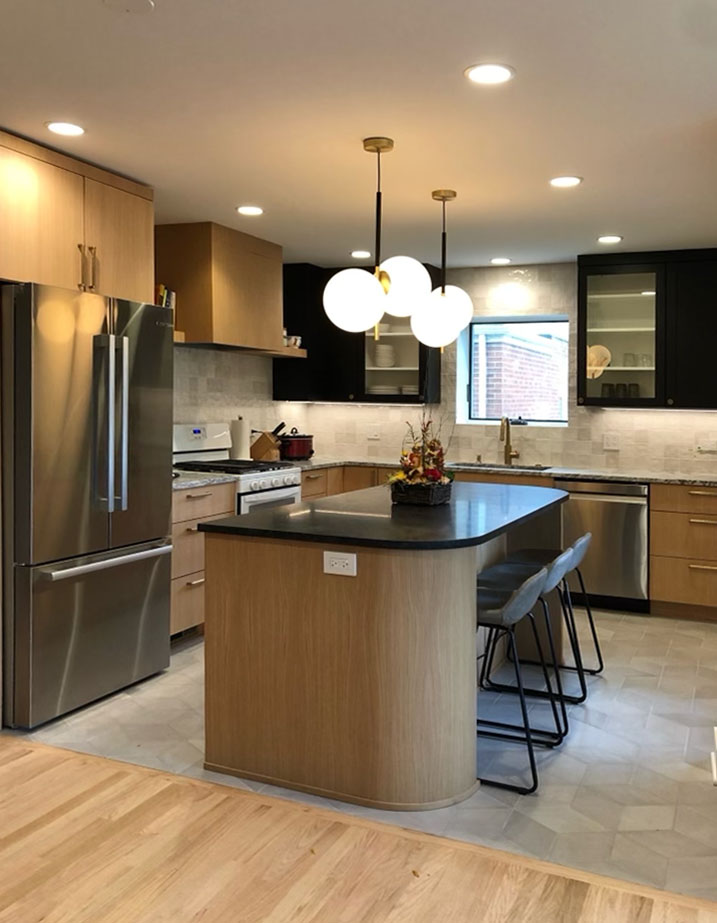 Remodeling is our passion
We offer remodeling services for your personal and/or professional needs. When it comes to the transformation of your home, our team is trained in the latest trends, with 20 years of experience, working with designers, architects, general contractors, and homeowners. We are masters and experienced remodeling experts who help you achieve your goals.
We know how to get the job done right with swift efficiency and expertise.
Fair prices. Excellent work. Have used them for a few projects and have recommended them. They are also helpful with any items that may come up during your project .e.g additional repairs or cleaning. Highly recommended.
O's Decorating helped us with our kitchen remodeling. They did a fantastic job from start to finish and we would recommend them highly. Luis, the manager, was easy to work with and very businesslike. Jorge painted the cabinets and walls and was both meticulous and pleasant. Emilio and Jose installed the backsplash flawlessly. This was a positive experience from start to finish.
I just moved into a new house and wanted a lot of things done to update. Luis and Jorge and the rest of their team did exactly that. They are extremely hard workers. They are professional, meticulous, and a pleasure to have around. I actually miss having them here! They painted my entire house, including trim, doors, and some very tricky windows!! They also did beautiful, flawless tile work for my backsplash and fireplace. I honestly could not have been happier with everything that they did and would absolutely highly recommend them to anyone looking to have this type of work done. They're the best!!